Our Products
The equipment offered by Parker Freeze Dry is meant to help you create premium, freeze-dried products that take your operation to the next level. All of our commercial quality freeze dryers are assembled in our Winsted, MN & Beresford, SD facilities, by a team of skilled craftsmen and industry experts.
CHAMBER
Parker Freeze Dry vacuum chambers are made of heavy duty Stainless Steel, built in a variety of sizes to fit your production needs. The glass bead blasted finish provides easy to clean surfaces throughout the chamber.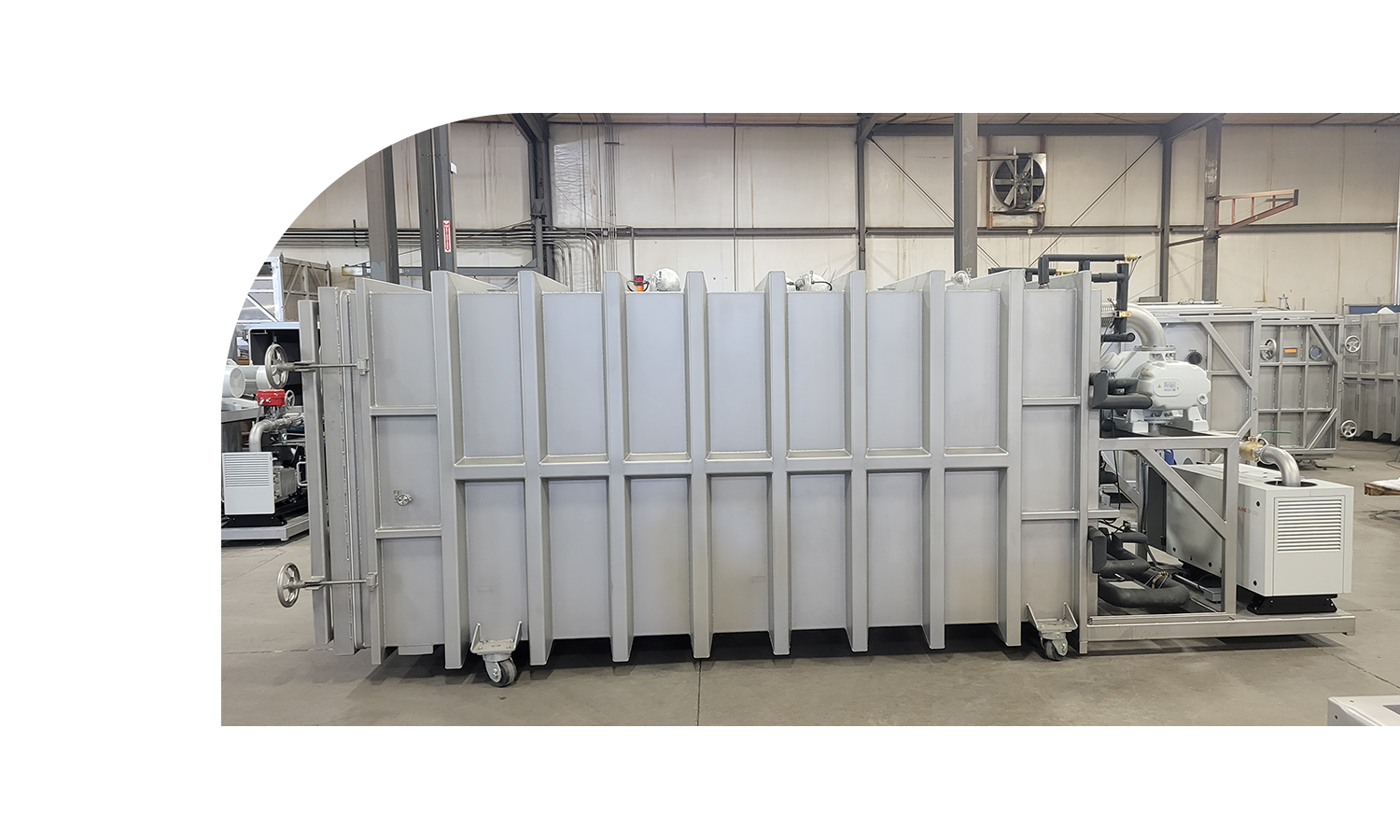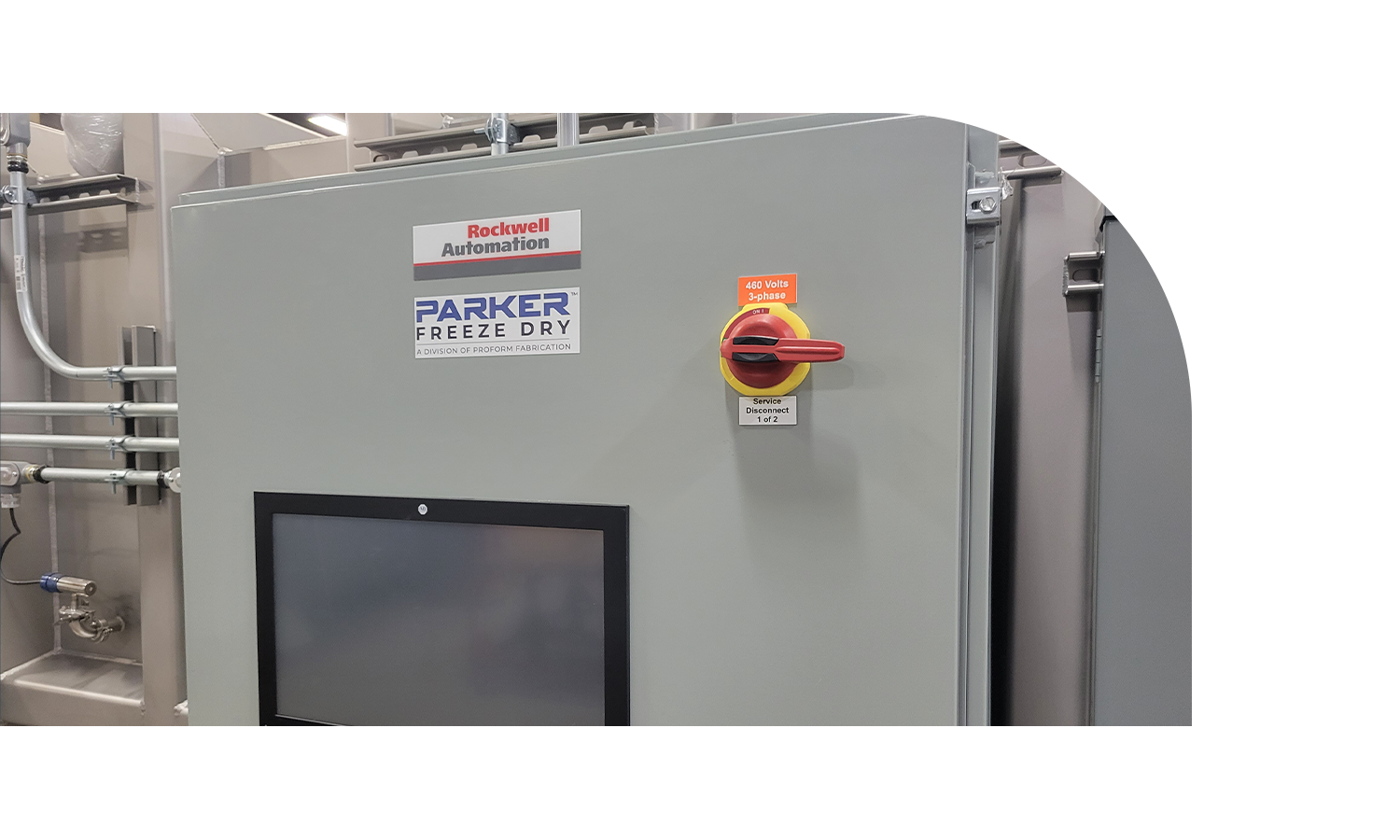 CONTROLS
Allen Bradley PLC and Controls make the unit easy to operate by including a graphic overview of the entire system. Features full automation to ramp or reduce heat to control sublimation to preset parameters. Full control of the vacuum, refrigeration system, and data logging allow for trend analysis and cycle development. Optional cart control allows for varying temperatures among individual carts to optimize processing differentiated products within that cycle.
VACUUM SYSTEM
Leybold Dry Screw vacuum pumps and boosters achieve deep vacuum throughout the process, eliminating oil back steaming risk. They require less frequent maintenance and repairs.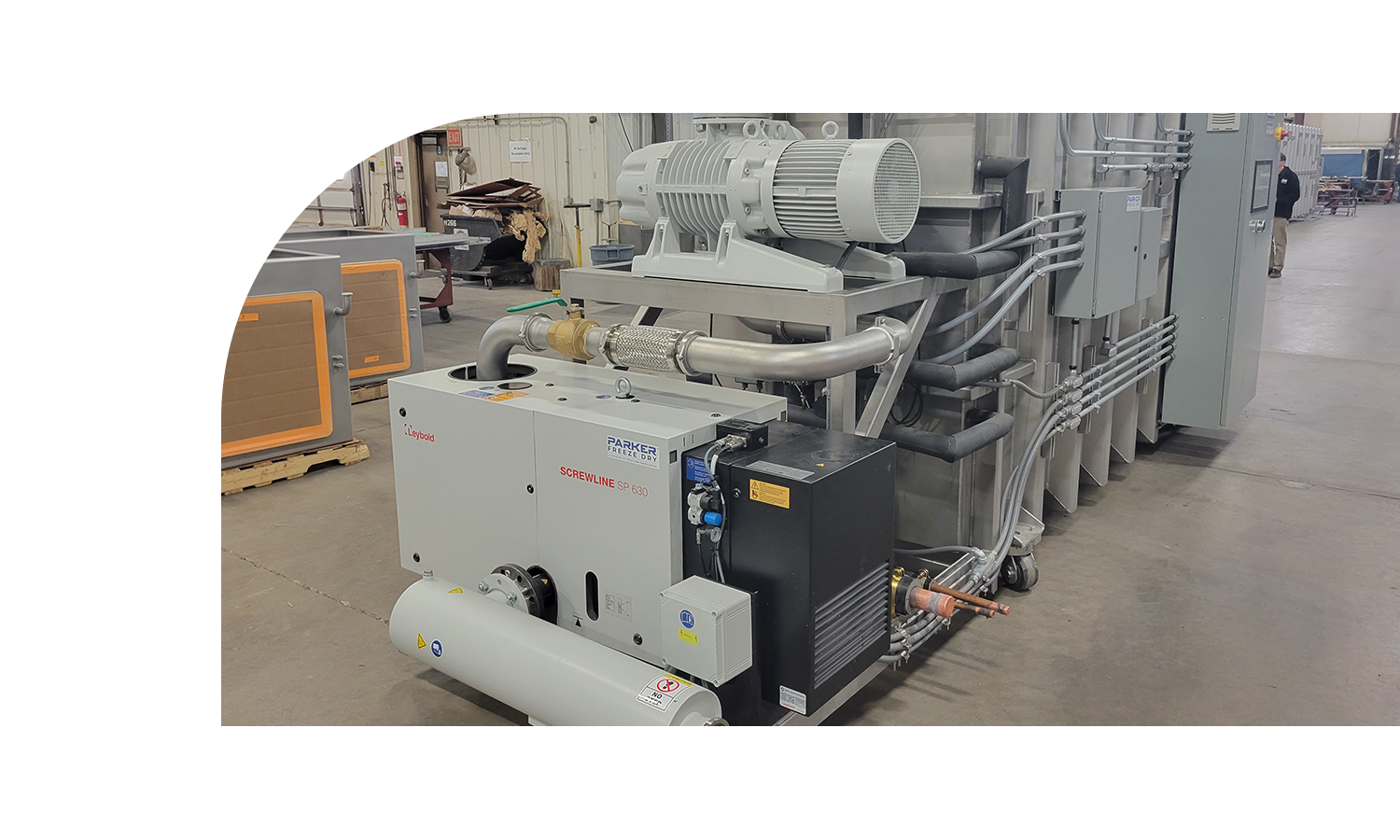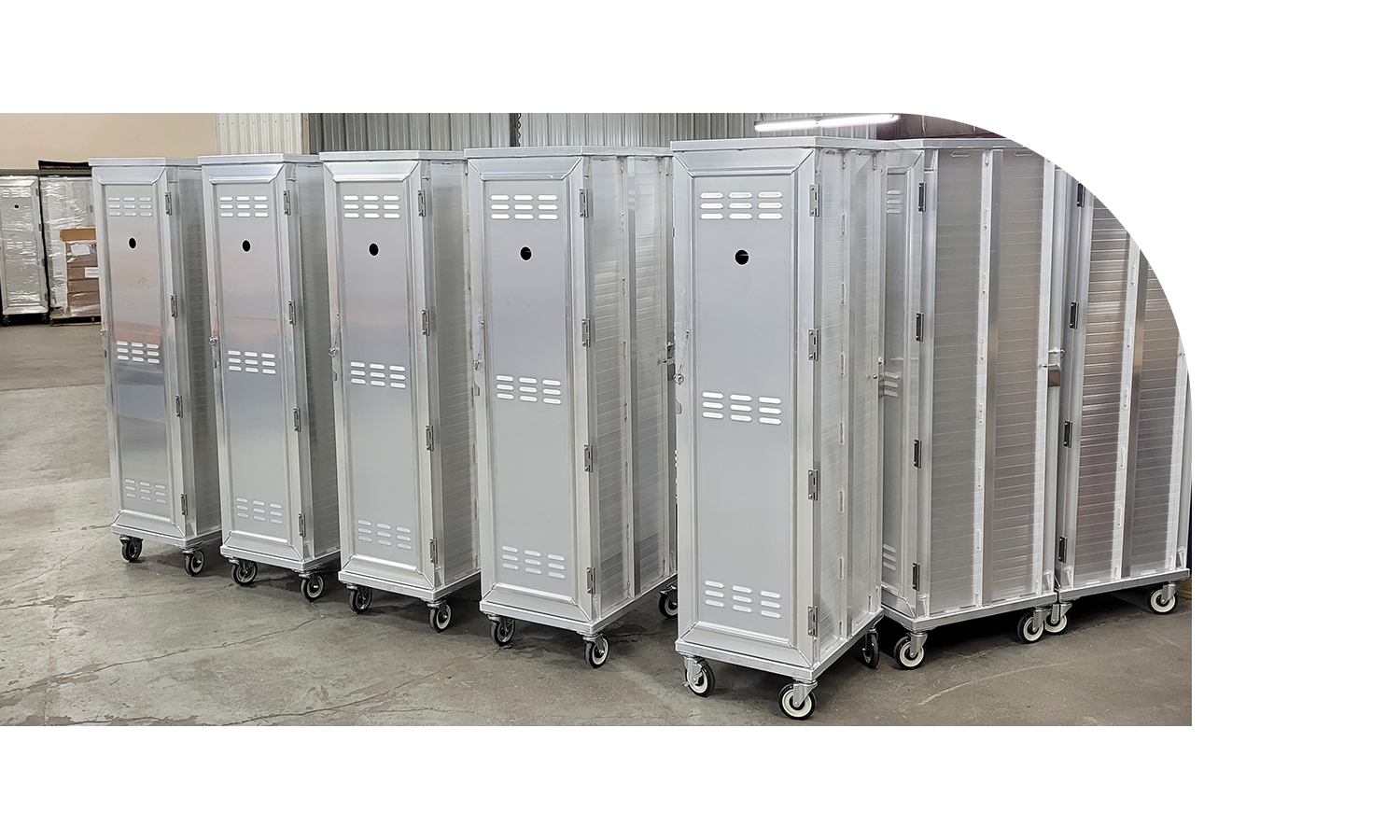 HEATED CARTS & CARTRIDGES
Carts are aluminum-constructed for maximum heat exchange efficiency utilizing standard sized baking trays. Available in our standard 42-H configuration, or the 34-H for additional clearance in between the trays.
REFRIGERATION
CONDENSER SKID
The Magna Condenser Unit from Heatcraft is an industrial grade condenser unit custom designed specifically for Parker Freeze Dry. For best results, it should be located outdoors and within 60ft of your chamber.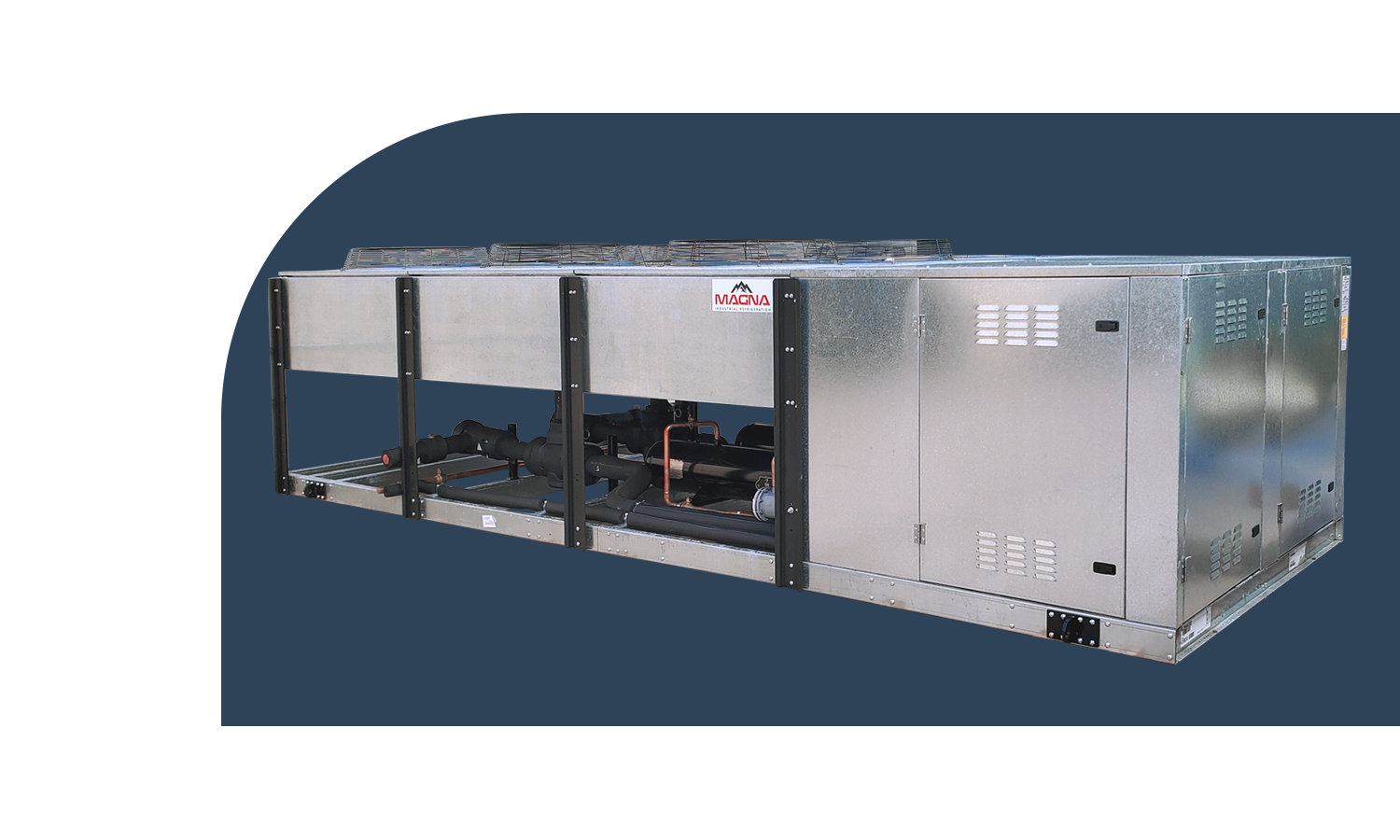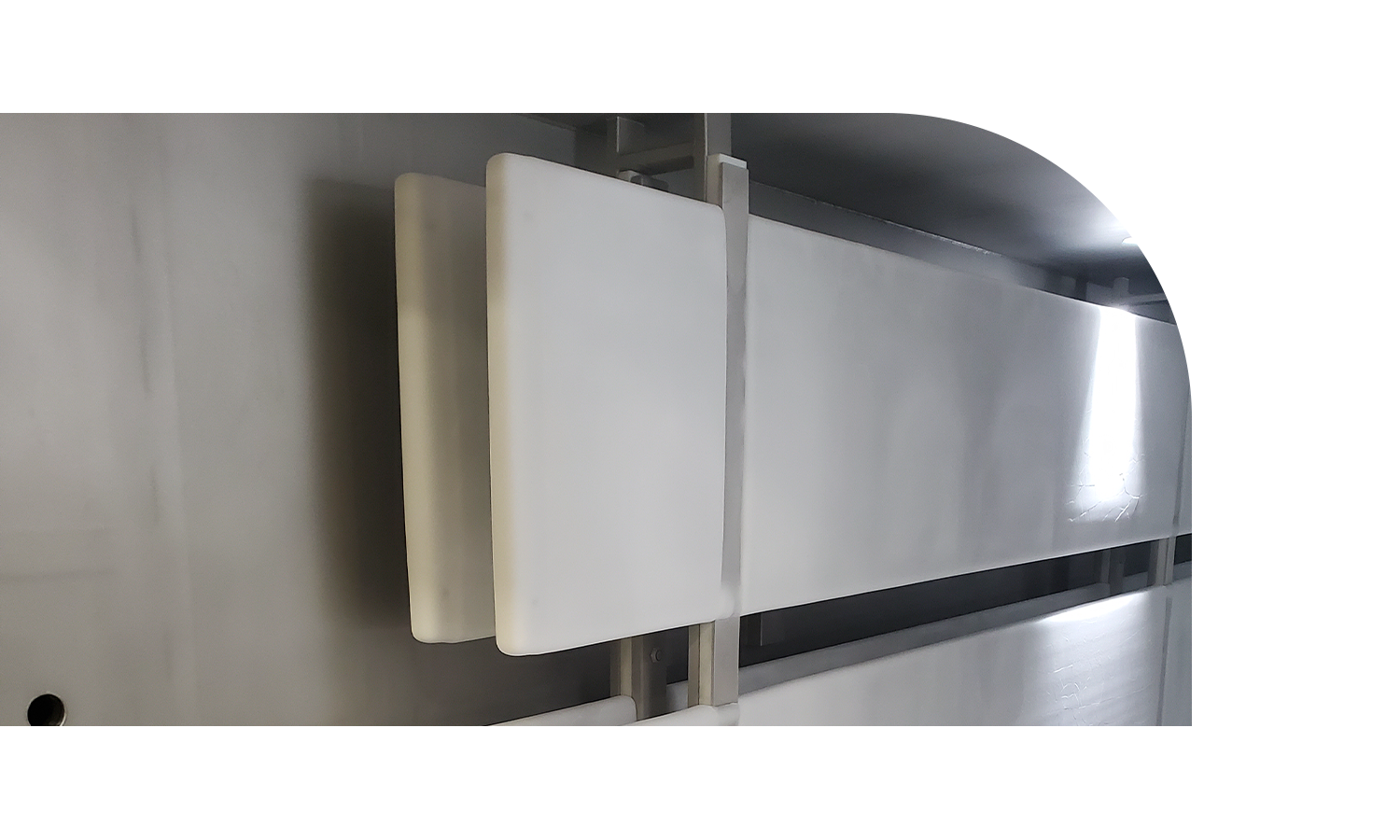 VAPOR CONDENSER PLATES
Aluminum plates in parallel circuits form a direct expansion refrigeration coil. The high ratio of cold plate surface to capacity achieves quality freeze drying. During post-process residual ice is defrosted by recirculating hot gas.
Our Products
Our commercial freeze dryers range in completing batch sizes from 97 lbs to 4000 lbs, all with advanced vacuum systems, industry-leading controls and vapor condenser plates. Take your commercial operation to the next level by finding the perfect sized custom built unit for your specific needs.
Customer Support
We have a dedicated team of freeze dry experts ready to help you succeed. When you request a consultation, you are guaranteed to find the best solution for your operation.
Parker University
Exclusive content is available for operators covering maintenance, cleaning, continuing education, parts and service. Subscribe and save with automated shipping of required maintenance items at recommended intervals.